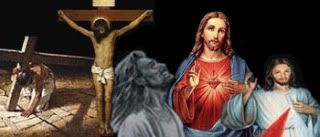 Deuteronomy 18:10-12
(KJV)
10
There shall not be found among you
anyone
who makes his son or his daughter pass through the fire, or one who practices witchcraft, or a soothsayer, or one who interprets omens, or a sorcerer,
11
or one who conjures spells, or a medium, or a spiritist, or one who calls up the dead.
12
For all who do these things
are
an abomination to the Lord. (KJV)
To help the victims of the deadly tornadoes, please click here.
Follow me at my Biblical Blog: http://scripture-demystified.blogspot.com
Baruch ha Shem Adonai
.