Kid Nation "Borders on abuse"
---
__________________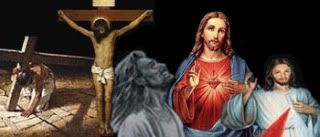 Deuteronomy 18:10-12
(KJV)
10
There shall not be found among you
anyone
who makes his son or his daughter pass through the fire, or one who practices witchcraft, or a soothsayer, or one who interprets omens, or a sorcerer,
11
or one who conjures spells, or a medium, or a spiritist, or one who calls up the dead.
12
For all who do these things
are
an abomination to the Lord. (KJV)
Follow me at my Biblical Blog: http://scripture-demystified.blogspot.com
Baruch ha Shem Adonai
.