Kevin Harvick's crew member dies of H1N1 complications
---
WELCOME, N.C. (AP)—A crew member for Richard Childress Racing has died of complications from the H1N1 virus.
Donald "DJ" Richardson died late Friday after a lengthy hospitalization for acute respiratory distress syndrome. Richardson contracted H1N1 during a Thanksgiving visit to his home state of Massachusetts, and team officials say he had been hospitalized at Health Alliance Hospital in Leominster the entire time.
The 37-year-old Richardson spent last season as a tire changer on
Kevin Harvick
's crew.
http://sports.yahoo.com/nascar/news;...v=ap&type=lgns
__________________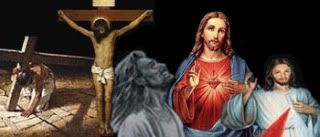 Deuteronomy 18:10-12
(KJV)
10
There shall not be found among you
anyone
who makes his son or his daughter pass through the fire, or one who practices witchcraft, or a soothsayer, or one who interprets omens, or a sorcerer,
11
or one who conjures spells, or a medium, or a spiritist, or one who calls up the dead.
12
For all who do these things
are
an abomination to the Lord. (KJV)
Follow me at my Biblical Blog: http://scripture-demystified.blogspot.com
Baruch ha Shem Adonai
.