Federal consumer safety regulators on Friday announced the recall of "The Princess and The Frog" pendants because of high levels of the toxic metal cadmium, an unprecedented action that reflects concerns of an emerging threat in children's products.
The recall affects two products, about 55,000 items in total, sold exclusively at Walmart stores for $5 each. The action was taken voluntarily by Rhode Island-based jewelry company FAF Inc., which did not immediately respond to a request for comment.
The U.S. Consumer Product Safety Commission, which disclosed the recall, had been testing for cadmium in children's metal jewelry for several weeks in response to an Associated Press investigation that reported high levels of the known carcinogen in the Disney movie-themed pendants and other children's metal jewelry imported from China.
In reaction to the AP's reporting earlier this month, Wal-Mart Stores Inc. had pulled three items from its shelves, including the two recalled Friday — a crown pendant with UPC number 72783367144 and a frog pendant with UPC number 72783367147. The items had been on sale at Walmart stores since November, in conjunction with release of the animated movie.
Soon after Wal-Mart pulled the items, the CPSC's chairman advised parents to throw away all pieces of inexpensive metal jewelry, noting that children who chew, suck on or swallow a bracelet charm or necklace may be endangering their health.
http://news.yahoo.com/s/ap/20100129/...admium_jewelry
__________________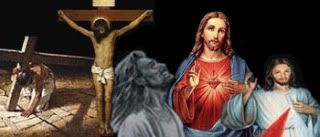 Deuteronomy 18:10-12
(KJV)
10
There shall not be found among you
anyone
who makes his son or his daughter pass through the fire, or one who practices witchcraft, or a soothsayer, or one who interprets omens, or a sorcerer,
11
or one who conjures spells, or a medium, or a spiritist, or one who calls up the dead.
12
For all who do these things
are
an abomination to the Lord. (KJV)
Follow me at my Biblical Blog: http://scripture-demystified.blogspot.com
Baruch ha Shem Adonai
.