LONDON (Reuters) – British actress Mollie Sugden, best-known for her role as Mrs Slocombe in the television comedy series "Are You Being Served?," has died at the age of 86.
Her agent Joan Reddin told newspapers Sugden died on Wednesday after a long illness. "She was a lovely, lovely person. She was a great professional," Reddin said.
With her hair highly coiffed , Sugden played the bossy Mrs Slocombe throughout the run of the BBC's innuendo-laden Are You Being Served? between 1972 and 1985.
Re-runs of the show in the United States in the 1990s gained her a new audience overseas.
http://news.yahoo.com/s/nm/20090702/...itain_sugden_2
All of the stars from Are You Being Served are passing away. It's one of my all time favorite shows! RIP Mrs. Slocombe!
__________________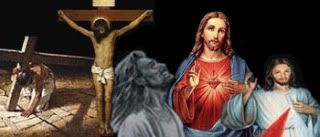 Revelation 3:15-16
15 "I know your works; you are neither cold nor hot. I wish that you were either cold or hot. 16 So, because you are lukewarm, and neither cold nor hot, I am about to spit you out of my mouth.
Follow me at my Biblical Blog: http://scripture-demystified.blogspot.com

To help the Phillipines recover from the Super Typhoon, please donate HERE
Baruch ha Shem Adonai
.