Hugh Martin, "Have Yourself a Merry Little Christmas" Songwriter, Dies at 96
---
"Have Yourself a Merry Little Christmas" songwriter
Hugh Martin
has died. He was 96.
Martin is best known for composing the score to the 1944 musical
Meet Me In St. Louis
, in which
Judy Garland
famously performs the song that became a seasonal classic. Martin and songwriting partner Ralph Blane received an Academy Award nomination for Best Original Song for writing the film's "The Trolley Song." The duo also were nominated in 1947 for "Pass the Peace Pipe" from
Good News
.
http://omg.yahoo.com/news/hugh-marti...es-at-96/58350
One of my favorite Christmas songs, RIP Hugh!
__________________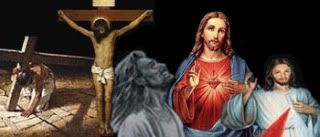 Deuteronomy 18:10-12
(KJV)
10
There shall not be found among you
anyone
who makes his son or his daughter pass through the fire, or one who practices witchcraft, or a soothsayer, or one who interprets omens, or a sorcerer,
11
or one who conjures spells, or a medium, or a spiritist, or one who calls up the dead.
12
For all who do these things
are
an abomination to the Lord. (KJV)
Follow me at my Biblical Blog: http://scripture-demystified.blogspot.com
Baruch ha Shem Adonai
.