Are they the wrong person for you?
---
Women aren't the only ones who can make the "biggest mistake of their lives" by marrying the wrong person. That's the message male readers have been sending authors Jennifer Gauvain and Anne Milford since the publication of their book,
How Not to Marry the Wrong Guy: Is He "the One" or Should You Run?
, which was born out of Milford's personal experience with canceling her own wedding and Gauvain's years of experience as a social worker and therapist working with couples and families.
http://yahoo.match.com/y/article.asp...annerID=855932
__________________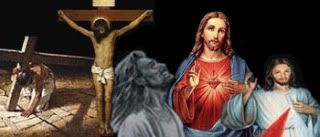 Deuteronomy 18:10-12
(KJV)
10
There shall not be found among you
anyone
who makes his son or his daughter pass through the fire, or one who practices witchcraft, or a soothsayer, or one who interprets omens, or a sorcerer,
11
or one who conjures spells, or a medium, or a spiritist, or one who calls up the dead.
12
For all who do these things
are
an abomination to the Lord. (KJV)
Follow me at my Biblical Blog: http://scripture-demystified.blogspot.com
Baruch ha Shem Adonai
.