12 Year Old Boy Sticks Gum on $1.5 Million Painting!
---
A 12-year-old visitor to the Detroit Institute of Arts stuck a wad of gum to a $1.5 million painting, leaving a stain the size of a quarter, officials say.
The boy was part of a school group from Holly that visited the museum on Friday, officials say. They say he took a piece of Wrigley's Extra Polar Ice gum out of his mouth and stuck it on Helen Frankenthaler's "The Bay," an abstract painting from 1963.
The museum acquired the work in 1965 and says it is worth about $1.5 million.
The gum stuck to the painting's lower left corner and did not adhere to the fiber of the canvas, officials told the Detroit Free Press. But it left a chemical residue about the size of a quarter, said Becky Hart, assistant curator of contemporary art.
Rest at link:
http://news.yahoo.com/s/ap/20060301/ap_on_fe_st/gummed_up_art&printer=1
__________________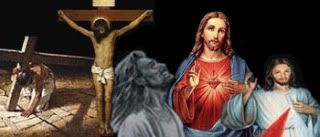 Deuteronomy 18:10-12
(KJV)
10
There shall not be found among you
anyone
who makes his son or his daughter pass through the fire, or one who practices witchcraft, or a soothsayer, or one who interprets omens, or a sorcerer,
11
or one who conjures spells, or a medium, or a spiritist, or one who calls up the dead.
12
For all who do these things
are
an abomination to the Lord. (KJV)
Follow me at my Biblical Blog: http://scripture-demystified.blogspot.com
Baruch ha Shem Adonai
.