Amazon Storm Killed Half a Billion Trees
---
A violent storm ripped through the Amazon forest in 2005 and single-handedly killed half a billion trees, a new study reveals.
The study is the first to produce an actual tree body count after an Amazon storm.
An estimated 441 million to 663 million
trees
were destroyed across the whole Amazon basin during the 2005 storm, a much greater number than previously suspected.
In some areas of the forest, up to 80 percent of the trees were killed by the storm. A severe drought was previously blamed for the region's tree loss in 2005.
http://news.yahoo.com/s/livescience/...fabilliontrees
__________________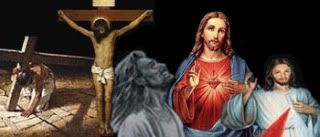 Deuteronomy 18:10-12
(KJV)
10
There shall not be found among you
anyone
who makes his son or his daughter pass through the fire, or one who practices witchcraft, or a soothsayer, or one who interprets omens, or a sorcerer,
11
or one who conjures spells, or a medium, or a spiritist, or one who calls up the dead.
12
For all who do these things
are
an abomination to the Lord. (KJV)
Follow me at my Biblical Blog: http://scripture-demystified.blogspot.com
Baruch ha Shem Adonai
.