1.3 million Smith and Noble blinds recalled
---
WASHINGTON – Smith and Noble is recalling 1.3 million roman shades
[COLOR=#366388 ! important][COLOR=#366388 ! important][COLOR=#366388 ! important][/color][/color][/color]
and roller shades, after a child was nearly strangled.
The Smith and Noble blinds were sold on the company's website and through its catalog between 1998 through April 2010.
For a free repair kit, call 800-506-4636.
http://news.yahoo.com/s/ap/20100722/...linds_recall_1
__________________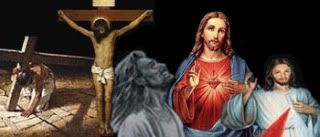 Deuteronomy 18:10-12
(KJV)
10
There shall not be found among you
anyone
who makes his son or his daughter pass through the fire, or one who practices witchcraft, or a soothsayer, or one who interprets omens, or a sorcerer,
11
or one who conjures spells, or a medium, or a spiritist, or one who calls up the dead.
12
For all who do these things
are
an abomination to the Lord. (KJV)
Follow me at my Biblical Blog: http://scripture-demystified.blogspot.com
Baruch ha Shem Adonai
.