1.3 million Smith and Noble blinds recalled
---
WASHINGTON – Smith and Noble is recalling 1.3 million roman shades
[COLOR=#366388 ! important][COLOR=#366388 ! important][COLOR=#366388 ! important][/color][/color][/color]
and roller shades, after a child was nearly strangled.
The Smith and Noble blinds were sold on the company's website and through its catalog between 1998 through April 2010.
For a free repair kit, call 800-506-4636.
http://news.yahoo.com/s/ap/20100722/...linds_recall_1
__________________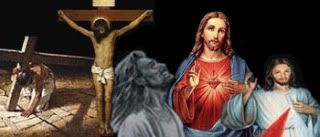 Revelation 3:15-16
15 "I know your works; you are neither cold nor hot. I wish that you were either cold or hot. 16 So, because you are lukewarm, and neither cold nor hot, I am about to spit you out of my mouth.
Follow me at my Biblical Blog: http://scripture-demystified.blogspot.com

To help the Phillipines recover from the Super Typhoon, please donate HERE
Baruch ha Shem Adonai
.