In this era of political correctness gone wild, the last thing we need is more stuff we shouldn't say or do at work. We've got enough to worry about. Well, if you don't want
more
to worry about, pay attention.
http://www.bnet.com/blog/ceo/top-10-...tag=yahoo-bnet
__________________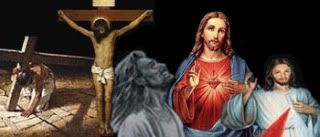 Revelation 3:15-16
15 "I know your works; you are neither cold nor hot. I wish that you were either cold or hot. 16 So, because you are lukewarm, and neither cold nor hot, I am about to spit you out of my mouth.
Follow me at my Biblical Blog: http://scripture-demystified.blogspot.com

To help the Phillipines recover from the Super Typhoon, please donate HERE
Baruch ha Shem Adonai
.