(CNN)
-- Pharmaceutical company Novartis on Sunday voluntarily recalled a number of over-the-counter drugs -- including certain bottles of Excedrin and Bufferin -- because of complaints about mislabeled and broken pills.
The Switzerland-based company said on its website that "there have been no related adverse (health) events" related to the problems. At the same time, it urged U.S. consumers to "either destroy or return unused" products that are part of the recall.
The items involved in the voluntary recall include Excedrin and NoDoz products with expiration dates of December 20, 2014, or earlier, as well as Bufferin and Gas-X Prevention products with December 20, 2013, or earlier expiration dates.
For a list of products associated with the recall, please go to:
http://www.novartis-otc.com/otc/index.html
http://www.cnn.com/2012/01/08/health...rss_topstories
__________________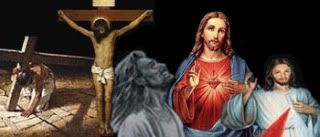 Revelation 3:15-16
15 "I know your works; you are neither cold nor hot. I wish that you were either cold or hot. 16 So, because you are lukewarm, and neither cold nor hot, I am about to spit you out of my mouth.
Follow me at my Biblical Blog: http://scripture-demystified.blogspot.com

To help the Phillipines recover from the Super Typhoon, please donate HERE
Baruch ha Shem Adonai
.