Chief Justice Rehnquist dies at home at age 80
---
(AP) Chief Justice William H. Rehnquist died Saturday evening of cancer, ending a remarkable 33-year tenure on the Supreme Court and creating a rare second vacancy on the nation's highest court.
Rehnquist, 80, was surrounded by his three children when he died at his home in suburban Arlington.
"The Chief Justice battled thyroid cancer since being diagnosed last October and continued to perform his duties on the court until a precipitous decline in his health the last couple of days," said court spokeswoman Kathy Arberg.
__________________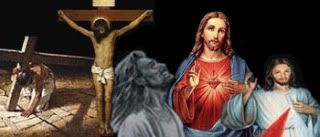 Deuteronomy 18:10-12
(KJV)
10
There shall not be found among you
anyone
who makes his son or his daughter pass through the fire, or one who practices witchcraft, or a soothsayer, or one who interprets omens, or a sorcerer,
11
or one who conjures spells, or a medium, or a spiritist, or one who calls up the dead.
12
For all who do these things
are
an abomination to the Lord. (KJV)
Follow me at my Biblical Blog: http://scripture-demystified.blogspot.com
Baruch ha Shem Adonai
.