A man originally charged with killing seven people more than a decade ago was sentenced Friday to 245 years in prison for three of the slayings and the rape of a teenage girl.
Eugene Britt, who turns 49 on Saturday, will serve that sentence concurrently with his sentence of life in prison plus 100 years for the 1995 slaying of an 8-year-old girl.
Britt pleaded guilty but mentally ill on Oct. 6 to murder in the perpetration of rape in the deaths of Nakita Moore, 14, Tonya Dunlap, 24, and Maxine Walker, 41; and in the rape of the 13-year-old.
He had also admitted to raping and killing three other women — Betty Askew, 50, Michelle Burns, 27, and Deborah McHenry, 41 — but charges in those deaths were dropped in the plea agreement, under which he waived his right to appeal.
http://news.yahoo.com/s/ap/20061104/ap_on_re_us/indiana_serial_killings_4&printer=1
__________________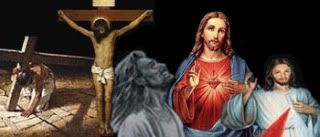 Revelation 3:15-16
15 "I know your works; you are neither cold nor hot. I wish that you were either cold or hot. 16 So, because you are lukewarm, and neither cold nor hot, I am about to spit you out of my mouth.
Follow me at my Biblical Blog: http://scripture-demystified.blogspot.com

To help the Phillipines recover from the Super Typhoon, please donate HERE
Baruch ha Shem Adonai
.