An appeals court is upholding the conviction of a Tri-State police officer for the rape and murder of his wife.
Thomas Barton was convicted 2 years ago in Warren County for his role in his wife's death. Barton was a police lietuenant in Springboro, and he wanted to scare his wife Vickie so she would want to move from his farm outside of the city, into the city limits, allowing him to apply to become chief of police.
http://www.local12.com/content/break...2-596003ca22c4
__________________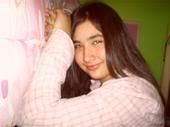 My Guardian Angel. I will be forever M.A.D.D.
http://www.poofcat.com/whereur.html
(August 24, 1991 - May 16, 2007)