This weekend brings us the return of the famous Leonid Meteor Shower, a meteor display that in recent years has brought great anticipation and excitement to skywatchers around the world.
While the Leonids have been spectacular in years past, this year a modest display is expected.
Solely from the standpoint of viewing circumstances, this will be a favorable year to look for these meteors, since the Moon will be at first quarter phase and will have set in the West long before the constellation Leo (from where the meteors get their name) has climbed high in the sky.
The Leonid meteors are debris shed into space by the Tempel-Tuttle comet, which swings through the inner solar system at intervals of 33.25 years.
With each visit the comet leaves behind a trail of dust in its wake. Lots of the comet's old dusty trails litter the mid-November part of Earth's orbit and the Earth glides through this debris zone every year. Occasionally we'll pass directly through an unusually concentrated dust trail, or filament, which can spark a meteor storm resulting in thousands of meteors per hour. That's what happened in 1999, 2001 and 2002, because Tempel-Tuttle had through the inner solar system in 1998.
But now, the comet – and its dense trails of dust – have all receded far beyond Earth's orbit and back into the outer regions of the solar system. So this year there there is little if any chance of heightened activity.
In the 2007 Observer's Handbook of the Royal Astronomical Society of Canada, meteor experts Margaret Campbell-Brown and Peter Brown indicate that this year's peak activity should occur on the night of Nov. 17-18. They cite 4:00 GMT on Nov. 18, which corresponds to 11 p.m. EST and 8 p.m. PST on the evening of Nov. 17.
This is the moment when the Earth will be passing closest to the orbit of the long-departed comet, and when our planet seemingly is most likely to encounter some residual comet material. This time is highly favorable for those in Europe and Africa. But in contrast for North American observers, Leo will still be below the horizon; they will have to wait until later in the night to catch a view of the Leonids.
But while Leonid rates are unpredictable, it is unlikely that more than about 15 meteors per hour will be seen this year.
http://news.yahoo.com/s/space/200711...kend&printer=1
__________________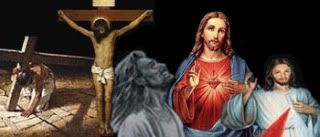 Deuteronomy 18:10-12
(KJV)
10
There shall not be found among you
anyone
who makes his son or his daughter pass through the fire, or one who practices witchcraft, or a soothsayer, or one who interprets omens, or a sorcerer,
11
or one who conjures spells, or a medium, or a spiritist, or one who calls up the dead.
12
For all who do these things
are
an abomination to the Lord. (KJV)
Follow me at my Biblical Blog: http://scripture-demystified.blogspot.com
Baruch ha Shem Adonai
.