CO - Darrell Johnson, 31, Big Thompson Canyon, 1976 - Presumed dead in flood
---
A man believed to have died in a Colorado flood in 1976 has been found living in Oklahoma.
Sixty-three-year-old Darrell Johnson told the Fort Collins Coloradoan for a story Friday that he didn't know he had been counted among the 144 victims of the Big Thompson Canyon flood until a resident called him last year.
Barb Anderson said residents didn't want his name on a memorial plaque without proof he was dead.
Johnson and his family had decided to leave their shabby cabin the morning of the flood after just one night. A few hours later, the resort was washed away.
http://news.yahoo.com/s/ap/20080804/ap_on_fe_st/odd_presumed_dead&printer=1;_ylt=Auim3IfxM72YGb5lb EeCvUIuQE4F
__________________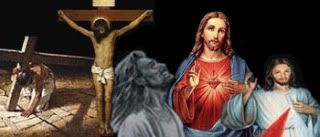 Revelation 3:15-16
15 "I know your works; you are neither cold nor hot. I wish that you were either cold or hot. 16 So, because you are lukewarm, and neither cold nor hot, I am about to spit you out of my mouth.
Follow me at my Biblical Blog: http://scripture-demystified.blogspot.com

To help the victims of Superstorm Sandy, please donate here.

Baruch ha Shem Adonai
.