06-20-2012, 09:30 AM
Registered User

Join Date: Jul 2011

Location: Nottingham, England, UK

Posts: 389
UK - Developments in Missing Nicola Payne Case
---
http://www.guardian.co.uk/uk/2012/ju...ice-arrest-two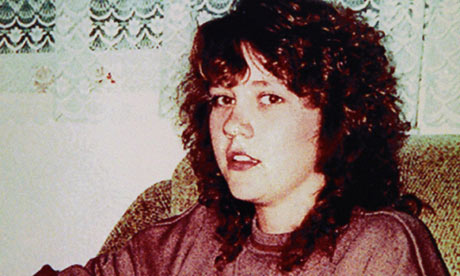 Quote:
Two men have been arrested in connection with the disappearance of a young mother who vanished while walking to her parents' home almost 21 years ago.

The arrests were made in Coventry, West Midlands, as a detailed search continued of parkland off Purcell Road for the remains of Nicola Payne, 18, who was the mother of a seven-month-old son.
http://www.guardian.co.uk/uk/2012/ju...-search-police
06-23-2012, 08:21 AM
<---- My beautiful daughter is now FOUR!

Join Date: Jun 2008

Location: Utah

Posts: 5,972
Family Still Holds Out Hope
Quote:
The family of a woman missing for 21 years say they have not given up hope despite a three-day search of parkland being called off.

Nicola Payne, 18, went missing from the Wood End area of Coventry in 1991.

Acting on information, police started searching land close to where she lived but it is understood no remains were found.

Ms Payne's father, John, said they just want to find her to "bring her home (and) put her to rest".
More at link:
http://www.bbc.co.uk/news/uk-england...shire-18559184
12-14-2012, 08:32 AM
Registered User

Join Date: Sep 2012

Posts: 284
Nicola Payne: New Appeal For Missing Teen Mum
Quote:
A young actor has joined the parents of a teenage mother who went missing 21 years ago to launch a new police appeal for information on the anniversary of her disappearance.

Nicola Payne, 18, vanished after leaving her home in the Wood End area of Coventry in December 1991.

She was heading to her parents' home a short walk away, but they never saw her again.

Marilyn and John Payne said they hoped the appeal would encourage people to come forward with information so they could finally find out what happened to their daughter, who had a six-month-old son.

Mrs Payne said: "I have a special time of the day where I sit and I think about Nicola. I even talk to her picture and I always think about her.

"It's very difficult yet people keep saying to me you're so strong.

"If they could see inside I'm completely broken. I get this awful pain and it just doesn't go away.

"That will never lift until she is found. If she's found then we can lay her to rest and then we've got an ending."

Actor George Evans is supporting the appeal after speaking to Mr and Mrs Payne while researching his role in a play called The Missing.

Police hope the involvement of the former Hollyoaks star, who at 21 is the same age as Miss Payne's son Owen is now, will encourage younger members of the local community to come forward with any information they may have heard while growing up.
http://news.sky.com/story/1025292/ni...ssing-teen-mum
Posting Rules

You may not post new threads

You may not post replies

You may not post attachments

You may not edit your posts

---

HTML code is Off

---
© Copyright Websleuths 1999-2012
New To Site?
Need Help?

Powered by vBulletin® Version 3.8.1
Copyright ©2000 - 2013, Jelsoft Enterprises Ltd.

All times are GMT -4. The time now is

09:46 PM

.